OUR LURES ARE DESIGNED BY CAPTAIN GRAEME 'BONZE' FLEET, 2X WINNER OF THE PRESTIGIOUS BILLFISH FOUNDATION AWARD (2008 & 2009)
Welcome to
Bonze Lures
THE HOME OF QUALITY GAME-FISHING LURES, CLOTHING AND ACCESSORIES
Award Winning Lures
Designed in New Zealand by captain Graeme 'Bonze' Fleet, two-time winner of the prestigious Billfish Foundation Award (2008 and 2009).
Our lures have been tested in the harshest and best marlin fishing destinations around the globe, including Cape Verde and the Azores. The results gained by using BONZE LURES speak for themselves - producing some of the best results and biggest catches around the world.
We are proud these lures are widely used and highly respected in elite fishing circles.
Tight lines,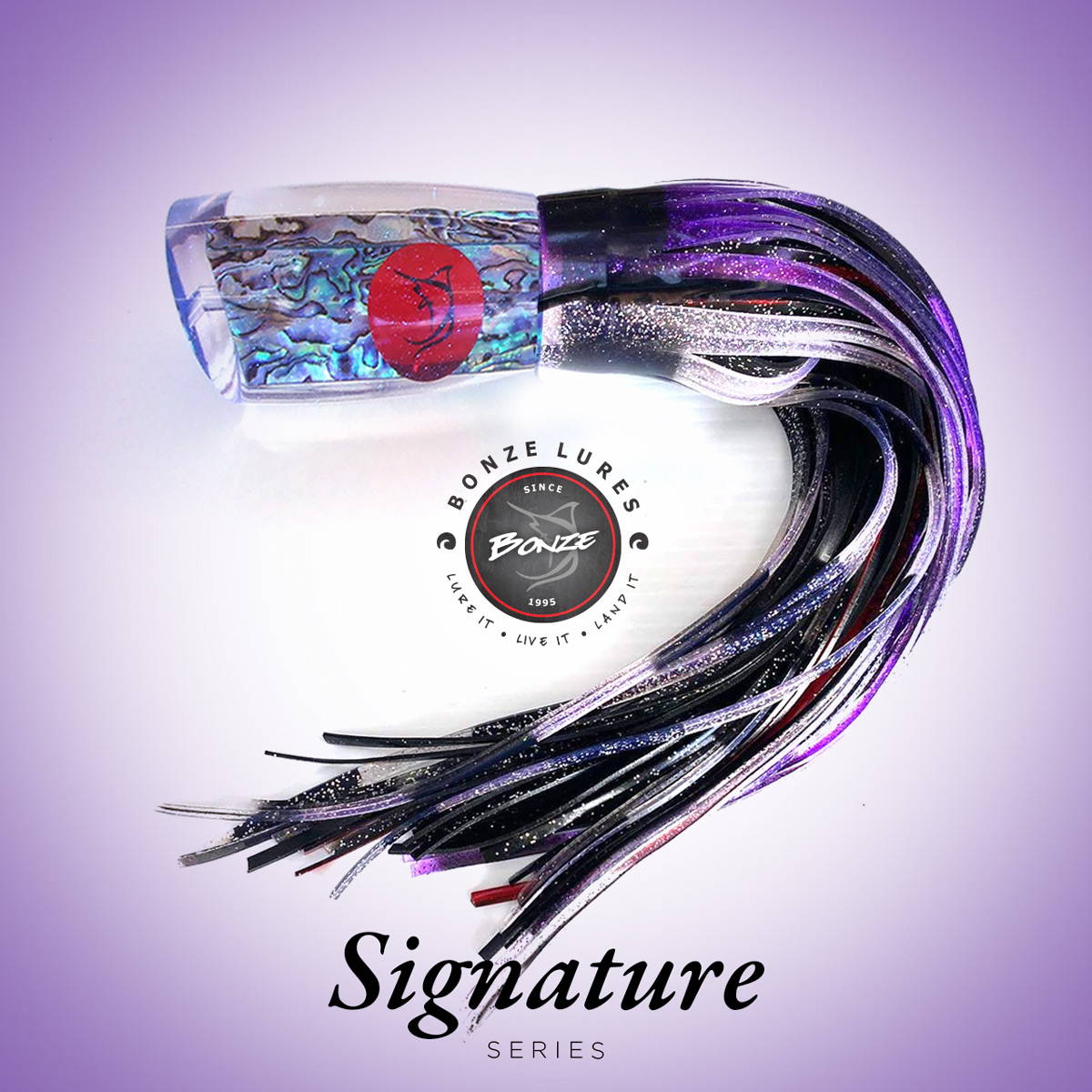 The original Bonze look. Featuring New Zealand Paua Shell inserts and like all Bonze Lures - our UV Technology, incorporated into every lure skirt for maximum underwater luminosity and visibility. The updated Signature Series of lures is a killer! Available in 4 tackle ratings:
LIGHT | MEDIUM | HEAVY | EXTRA HEAVY
Imagine a lure in your own head and skirt colors, with your name on it! We have produced custom lures for the coveted Bermuda Triple Crown Billfish Championship and the prestigious West Coast Fishing Club in Panama. Our custom lures are not a stock item and take a little longer to manufacture…..but they are certainly worth the wait. View examples in our Instagram gallery.
We also have a limited selection of Pre-Made Custom Lures available.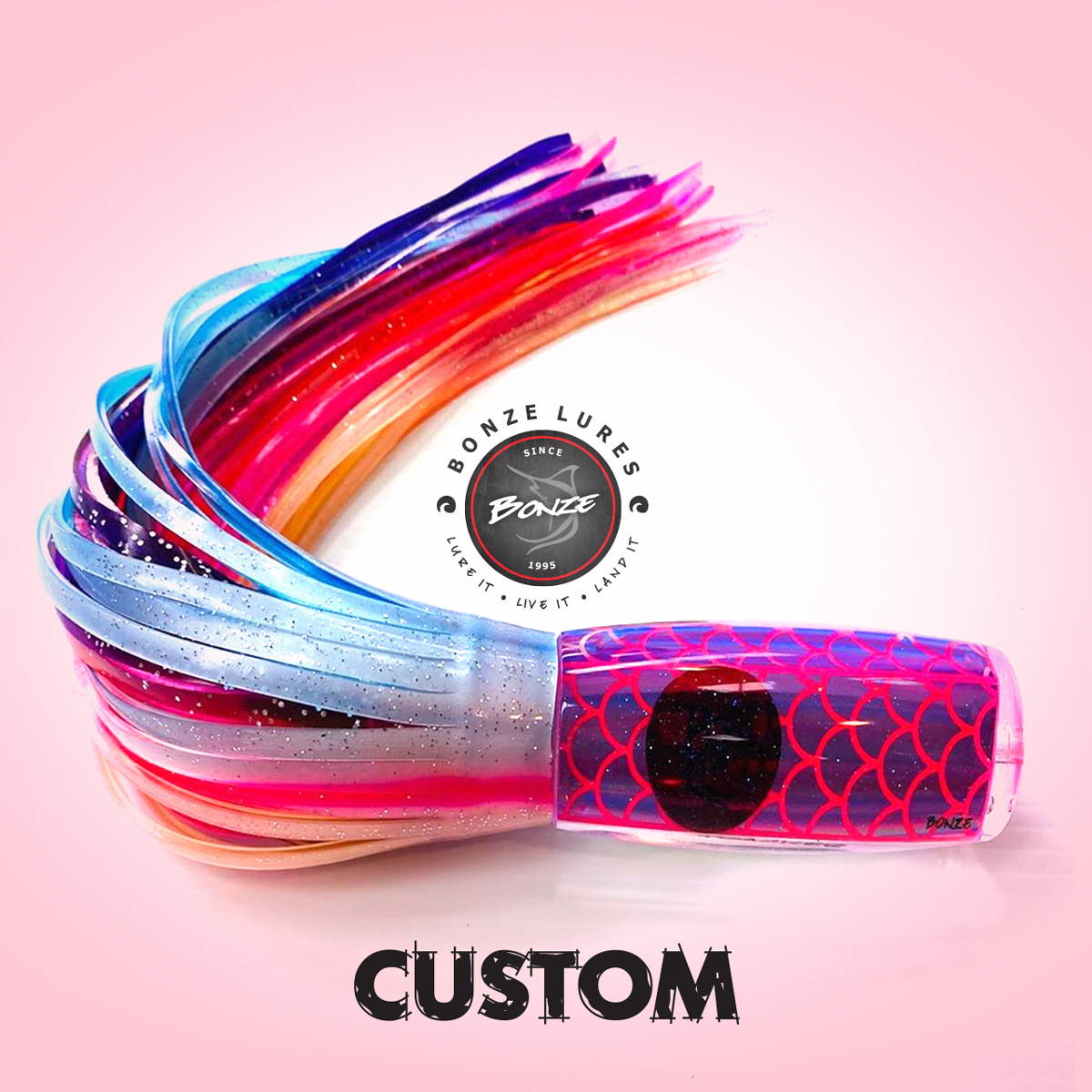 All Bonze Lures are handcrafted from premium urethane resin, for a quality, durable finish.
Our skirts are blended with the latest UV Technology for maximum luminosity and visibility.

Improve your hook-up rate with our free online fishing tips and guides on our Videos/Tutorials page.